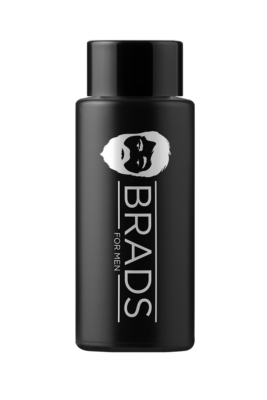 Brads Scruffing Lotion
Brads Scruffing Lotion sloughs off dead skin cells from skin's surface to ensure a comfortable shave, refines skin texture. Helps fight risk of infection caused by razor nicks and cuts. Helps control oily skin problems. Comes in a portable plastic bottle. Clinically formulated

How to Use: Apply twice a day with a cotton ball after cleansing with Face Soap. Sweep over unshaven areas in one direction. Avoid eyes and mouth.